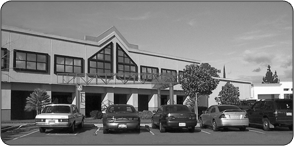 Sojourner Truth
Multicultural Art Museum
2251 Florin Road, Suite 126
Sacramento, CA 95822.
(916) 320-9573Telephone:
(916) 424-3904FAX:
E-mail:
Map and Directions
Hours & Tours
Currently available by appointment only


Monday - Friday        8:00am-4:00pm
Weekends              10:00am-5:30pm
Second Saturdays                        TBA




Admission



Admission is free for all ages
Visitor donations are gladly acepted
Planning A Visit
Museum Map
Click here
to view or print a copy of the musuem floorplan and galleries.
Location & Parking
The museum is located in the Florin Arts and Business Complex located at 2251 Florin Road. If approaching from Florin Road, the museum parking lot is accessible through the McDonald's parking lot. If approaching from 24th Street, Enter at Mi Ranchero Supermarket. Parking is free to all museum guests.
Public Transit: From the RT Lightrail Blue Line- use Florin Stop (7023), walk West on Florin for 1/2 mile.
Group Tours
Currently group tours are the only way to access the museum privately. Tours for groups of 10 or more are available and include a trained docent familiar with the art and culture of the museum. The displays we are showcasing will provide you with an exciting and informative experience. Please call (916) 320-9573 to schedule a tour.
Accessibility
Convienent handicapped parking is available near the entrance to the building. Though we currently do not have wheelchairs or stools to lend for museum use, the museum is on the ground floor with wide coridors and free of barriers. Personal wheelchairs, walking and sitting aids are allowed.
If you have a disability and require an accommodation or have questions please feel free to call in advance. You may also contact the Museum via the California Relay Service if you use a TTY device. This toll free service can be reached at (800)735-2929.